The Best Gaming Console: Wii, Xbox 360 or PlayStation 3?
10 August, 2022
0 Comments
---
The Best Gaming Console: Wii, Xbox 360 or PlayStation 3?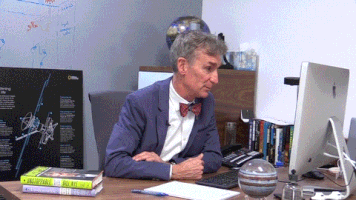 Gaming consoles are more popular these days than ever before. They have come a long way since the time of Sega Mega Drive; modern 7th generation consoles have amazing graphics, great controllers and offer lots of awesome games to choose from. The most popular video game consoles in the world right now are Xbox 360 from Microsoft, PlayStation 3 from Sony, and Wii from Nintendo. Which is the best out of the three?
The short answer is: they're all good. But that's not what you're here for, is it? So, let's look at the Wii first. This gaming console was released in 2006, and as of December 31, 2010 has sold 84.64 million units worldwide. In other words, it's the leader in terms of sales when comparing Xbox 360 vs PS3 vs Wii. This is largely thanks to its innovative motion controller which allows players to interact with the game by using not only buttons, but gestures as well.
Wii is probably the most unique of the three consoles reviewed here: its graphics capabilities are definitely the weakest, but the control system is the most innovative, and the target audience is different as well. While Xbox 360 and PS3 cater to hardcore gamer crowd, Wii draws in casual gamers, and people who never played video games before. They offer lots of easy, fun and family-friendly games. If you are a casual gamer, this console might just be the thing you're looking for.
Second, we have the Xbox 360 from Microsoft. It is the second console in terms of sales (50 million units worldwide as of Jan 5, 2011), which is just a little bit ahead of the PS3. Unlike Wii, it supports HD-quality video output and has quite powerful CPU and graphics system (although perhaps not as powerful as the one in PS3). Xbox 360 has several highly popular games that are exclusive to the platform, such as the Halo series. One of the strongest sides of Xbox 360 is online multiplayer and other services offered through the Xbox Live network. In my opinion, Xbox Live is the best online console community, definitely beating PlayStation's PSN. If you are into online gaming, I think Xbox 360 is a great choice.
When talking about Xbox 360, Kinect should be mentioned as well. It's an add-on for the console that was released back in 2009. Kinect allows players to play using gestures and spoken commands, without using any controller at all. You could call it Microsoft's answer to PlayStation Move and Wii MotionPlus systems.
Finally, we have the PlayStation 3 console from Sony. With 47.9 million units sold worldwide, it's just a little bit behind Xbox 360 in terms of popularity. PS3 has probably the most powerful graphics and CPU system, although not all multiplatform games can make full use of it; as such, PlayStation 3 graphics are usually on par with those of Xbox 360. It is also the only seventh generation console that has a Blu-ray player on it, which adds even more to the technological superiority of PlayStation 3. If you want to have Blu-ray and play PS3-exclusive games like LittleBigPlanet, then this console is for you.
The console offers free online play via the PlayStation Network (PSN), although it probably loses to Xbox Live in some regards. It also has two motion-based add-ons: PlayStation Eye (digital camera, similar to Kinect) and PlayStation Move (motion controller, similar to the Wiimote).
Hopefully this article was useful in helping you make the choice of which console to buy. If you still need more information, visit Wikipedia for a more detailed comparison of Xbox 360, PlayStation 3 and the Wii.