15 September, 2022
0 Comments
---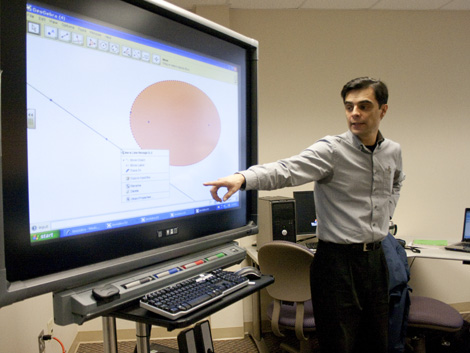 The concept of using SMS with machines is not new. Some vending machines use SMS technology to allow customers to pay and alert staff when restocking is required and many street pay and display units allow drivers to pay via SMS now too. These examples are fairly commonplace uses of SMS, but other intriguing ways of using SMS to simplify everyday tasks are being introduced all the time. One such innovation is the use of SMS with street bins.
The revolutionary Big Belly bin is seen on many streets worldwide because of its appreciable benefits. Created by Kyron UK Limited, the Big Belly uses a unique design which, when combined with SMS technology, makes it much more convenient, efficient and cost-effective than other bins.
How SMS Enabled Bins Work
Inside the bin there is an internal compactor which is connected to two volume sensors. When the rubbish reaches a certain level, the sensors trigger the compactor which forces the rubbish together more tightly thus increasing the bin's overall capacity. This compaction allows the Big Belly bin to hold up to 8 times more than the average street bin used by most local authorities. It is at this stage of the process that SMS technology comes into play. The bin has a wireless monitoring system which will send a text and/or email to the relevant division when 85% of the bins capacity has been filled. The responsible authority is then able to schedule a convenient time to empty the bin, fitting it round other commitments and thus maximising their time management. Aside from all these amazing features, the bin is also completely self-powered because 100% of its energy needs are fulfilled by solar power, meaning that there is no need for any electrical connections.
The Advantages of Using SMS Enabled Bins
The use of a BP solar panel makes it self sufficient in terms of energy supply which makes it both environmentally friendly and cost-effective. It is also safe, easy to use and designed to keep out pests. However, it is the ability to 'communicate' with the bin that is the most striking and useful factor. Using Big Belly reduces bin collection costs by up to 70% as the SMS feature ensures that the rubbish is only collected when necessary. This allows for a much better division of labour because workers are not wasting time checking or emptying bins that don't need it. Monitoring the amount of rubbish and informing the responsible authority by text also eliminates the problem of overflowing bins and the need for weekend collections. This is particularly useful as overflowing bins are unsightly, unsanitary and encourage pests and weekend collections are expensive and inconvenient. Keeping up to date with the status of the bin then is clearly extremely valuable.
It is no wonder then that over 10,000 Big Belly bins have been installed worldwide given the overwhelming evidence to support their efficiency.
Yet again, the teaming of SMS technology with a device, this time street bins, has proven to be enormously effective in a number of ways.